OUR MISSION
The Elite Collection prides itself in giving impeccable service at all times, and in matching a perfect venue to each and every event.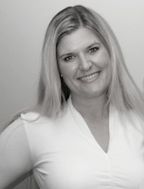 Candi Durr-Visser
Owner and Managing Director
HOW IT ALL CAME ABOUT
Candi studied to be a pre-school teacher, but a temporary holiday job at a small boutique hotel brought out a new passion.
Her vivacious personality, love of the hospitality industry, and gift of dealing with people on all levels launched Candi on to a new path, over 15 years ago, and she hasn't looked back. Her strength in the ability to build lasting relationships, is the heart of her success.
She worked for hotel groups such as Relais Hotels, African Hotels and Adventures, Hyatt and Sheraton, building up an impressive track record in travel sales and a wealth of industry knowledge along with it.
It was at this point in her career that Candi had the vision of starting her own company, so she could give her broad client base the very best personal attention. In 2015 that vision became a reality, and the Elite Collection was born. Her clients can now confidently lean on her experience, as she and her team are experts at matching the perfect venue to the client brief.
She's travelled extensively around Southern Africa, and overseas, attending many local and international workshops and trade shows such as travel people and Indaba, as well as international trade shows such as IGTM.
Maritza Postelnicu
DMC
Maritza is our trusted go-to for personalised tours, airport and other transfers, for incentive groups and corporate travel.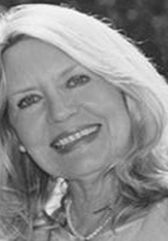 Gail Durr
Office Manager
Gail has a vast experience of management.
Her fine attention to detail both in the general running of our office, client invoicing and her people skills, make her an asset to our Company.
Andrea Alberts
Andrea has several years' experience in sales and marketing, and with her excellent communication skills and natural ability in relating to people, she built lasting relationships with her client base. Andrea has a sense of adventure and a positive energy and we warmly welcome her on board with us. We have no doubt that she will prove to be a loyal and valuable member of our Elite Collection team.
Galina
Reservations Manager
Galina is passionate about what she does and has developed wonderful relationships, not only with events managers at our hotels and venues, but also with our clients. She is a reliable and invaluable member of our team, who will always go the extra mile.